These are the last 200 songs that my music players played.
Click the album cover image to go listen on Amazon.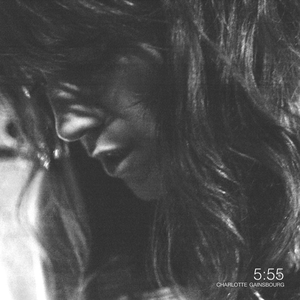 Charlotte Gainsbourg
Somewhere Between Waking And Sleeping (bonus track)
5:55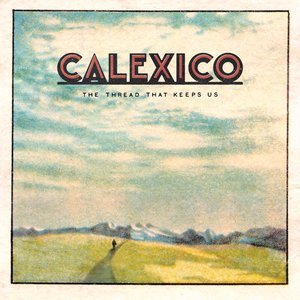 Calexico
Dead in the Water
The Thread That Keeps Us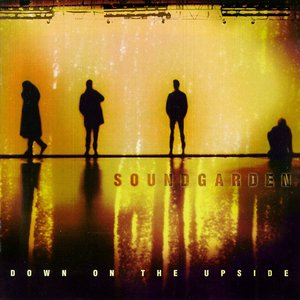 Soundgarden
Never the Machine Forever
Down on the Upside The Blackbyrds
Rock Creek Park
Young Soul Rebel (Original Soundtrack)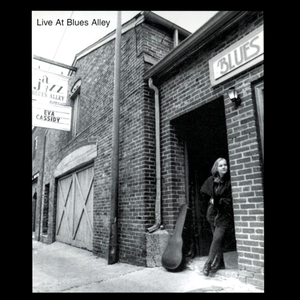 Eva Cassidy
Fields Of Gold
Live at Blues Alley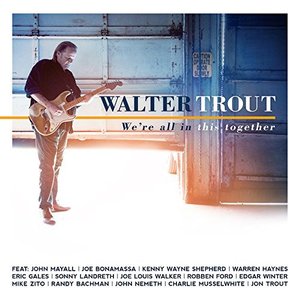 Walter Trout
We're All In This Together (feat. Joe Bonamassa)
We're All In This Together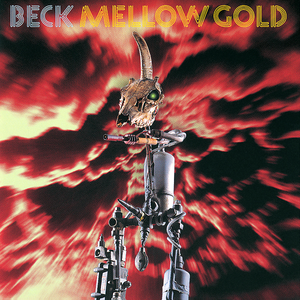 Beck
Steal My Body Home
Mellow Gold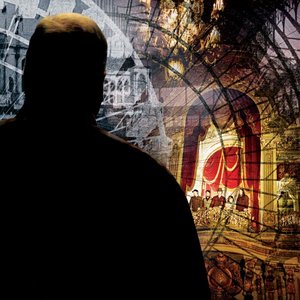 My Morning Jacket
Librarian
Evil Urges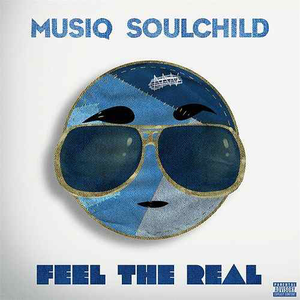 Musiq Soulchild
Humble Pie
Feel the Real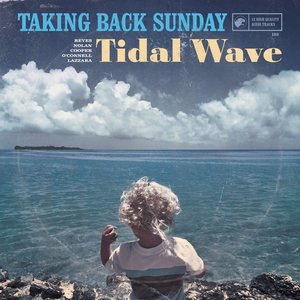 Taking Back Sunday
I'll Find A Way To Make It What You Want
Tidal Wave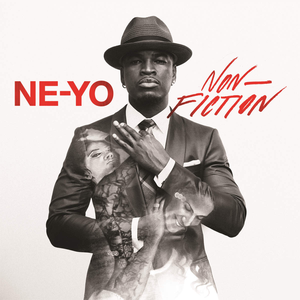 Ne-Yo
Money Can't Buy feat. Jeezy
Non-Fiction (Deluxe)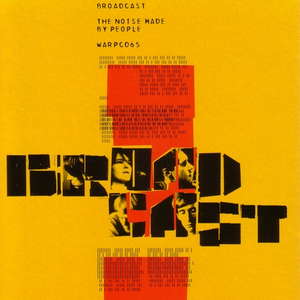 Broadcast
Echo's Answer
The Noise Made by People

Teddy Edwards
The Blues Sombrero
Feelin's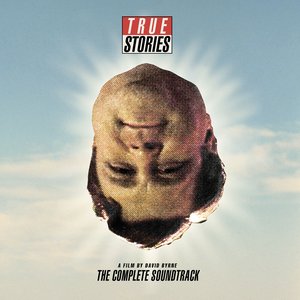 Carl Finch
Buster's Theme
True Stories, A Film By David Byrne: The Complete Soundtrack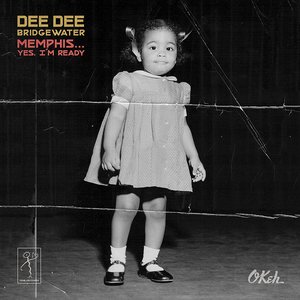 Dee Dee Bridgewater
Giving Up
Memphis ...Yes, I'm Ready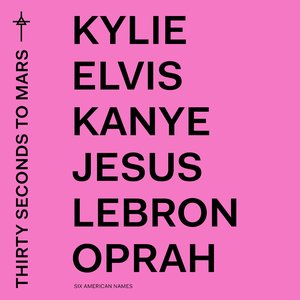 Thirty Seconds to Mars
Dangerous Night
America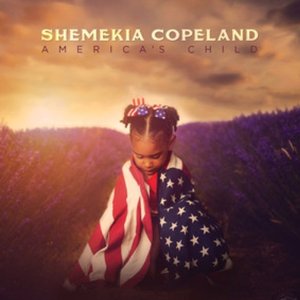 Shemekia Copeland
Ain't Got Time For Hate
America's Child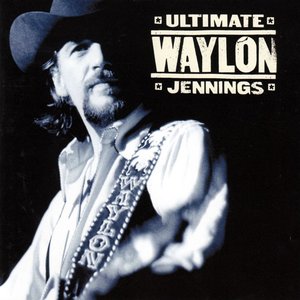 Waylon Jennings; Willie Nelson
Good Hearted Woman
Ultimate Waylon Jennings

Phil Keaggy
That Is What the Lord Will Do for You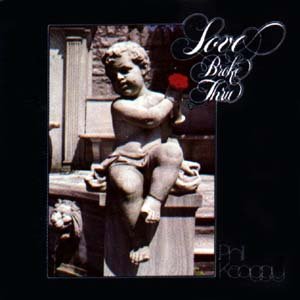 Phil Keaggy
Take Me Closer
Love Broke Thru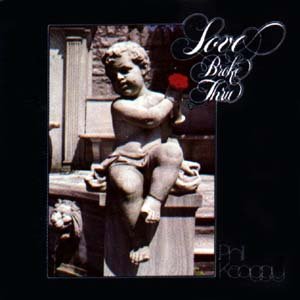 Phil Keaggy
Portrait
Love Broke Thru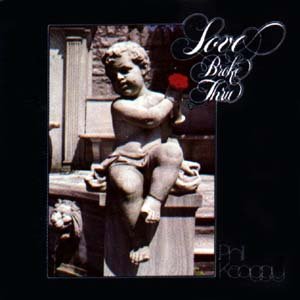 Phil Keaggy
Just the Same
Love Broke Thru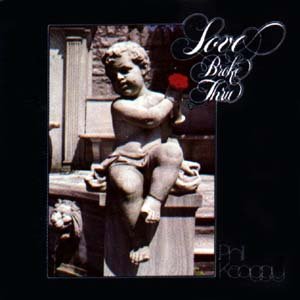 Phil Keaggy
Disappointment
Love Broke Thru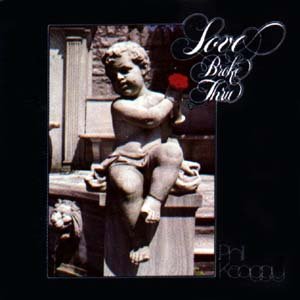 Phil Keaggy
As the Ruin Falls
Love Broke Thru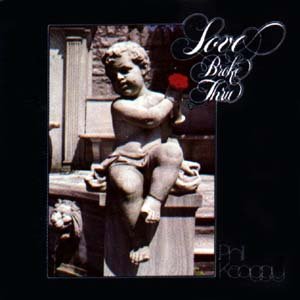 Phil Keaggy
Abraham
Love Broke Thru Carmen McRae
They Long to Be Close to You
The Great American Songbook, Vol. 1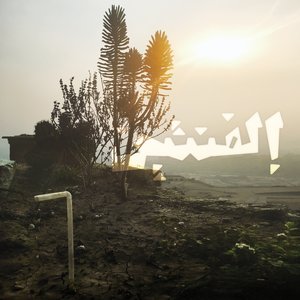 Maurice Louca
The Palm of a Ghost
Elephantine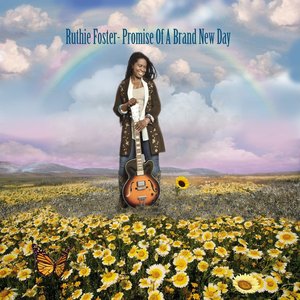 Ruthie Foster
Complicated Love (feat. Meshell Ndegeocello)
Promise of a Brand New Day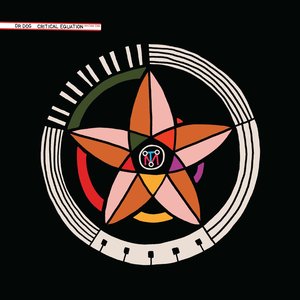 Dr. Dog
Go out Fighting
Critical Equation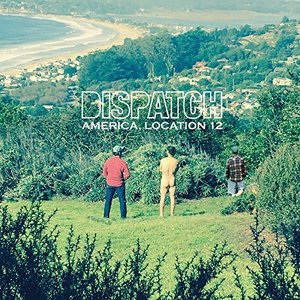 Dispatch
Rice Water
America, Location 12 The Whispers
Rock Steady
Funk Greatest Hits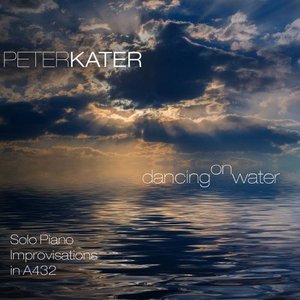 Peter Kater
Dancing On Water
Dancing On Water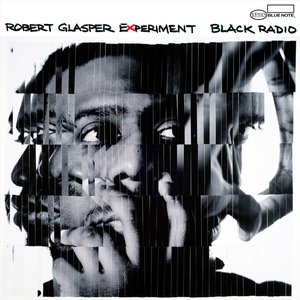 Robert Glasper Experiment
Move Love (feat. King)
Black Radio

Ray Davies
The Getaway
Our Country: Americana Act 2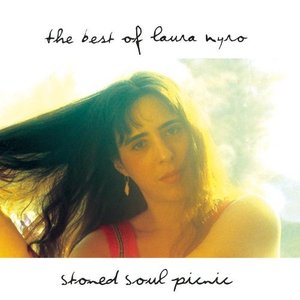 Laura Nyro
Capt. St. Lucifer
Stoned Soul Picnic: The Best Of Laura Nyro

Johan Agebjörn
Sleepless on the Kostomuksha-Petrozavodsk Night Train (feat. Anders Frostin)
We Never Came to the White Sea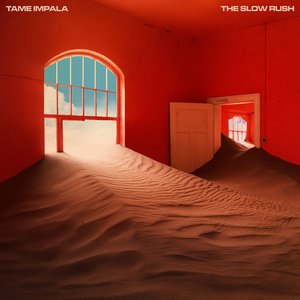 Tame Impala
One More Year
The Slow Rush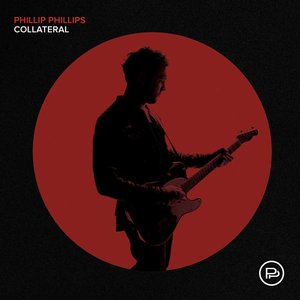 Phillip Phillips
I Dare You
Collateral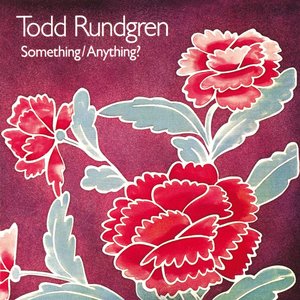 Todd Rundgren
Breathless
Something / Anything?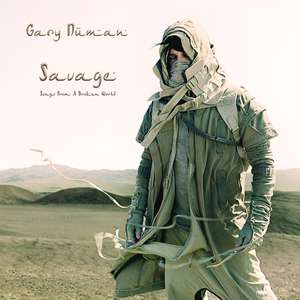 Gary Numan
My Name Is Ruin
Savage (Songs from a Broken World)

Yo La Tengo
Little Honda
I Can Hear the Heart Beating as One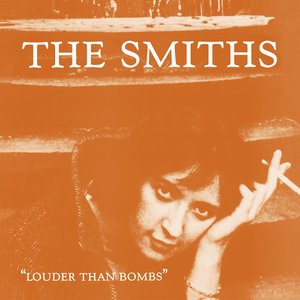 The Smiths
Rubber Ring
Louder Than Bombs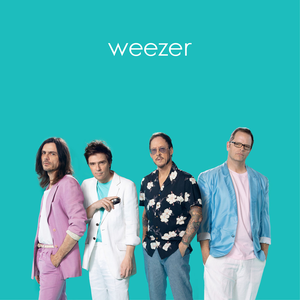 Weezer
Everybody Wants to Rule the World
Weezer (Teal Album)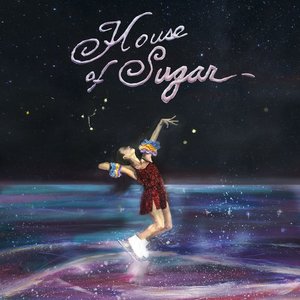 (Sandy) Alex G
Bad Man
House of Sugar

Anthony Hamilton
Pass Me Over
Ain't Nobody Worryin'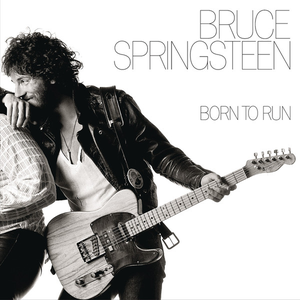 Bruce Springsteen
Thunder Road
Born to Run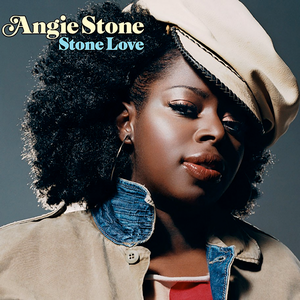 Angie Stone
You Don't Love Me
Stone Love Miranda Lambert
Vice
Grammy Nominees 2017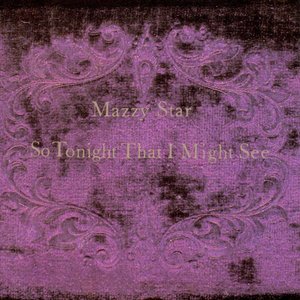 Mazzy Star
Into Dust
So Tonight That I Might See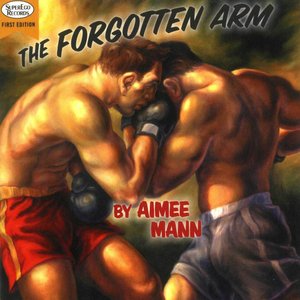 Aimee Mann
I Can't Get My Head Around It
The Forgotten Arm

Me'Shell Ndegéocello
Comet, Come To Me
Comet, Come to me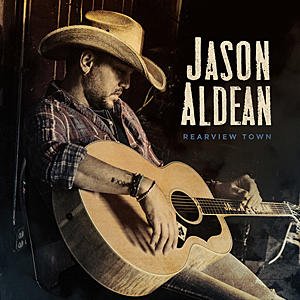 Jason Aldean
You Make It Easy
Rearview Town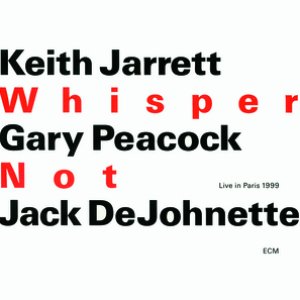 Keith Jarrett
Wrap Your Troubles in Dreams (And Dream Your Troubles Away)
Whisper Not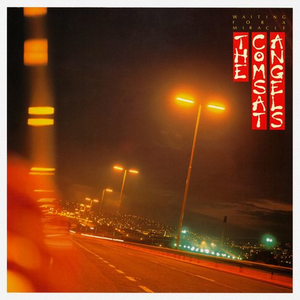 The Comsat Angels
Target Talk (Demo)
Waiting for a Miracle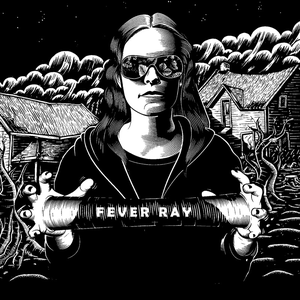 Fever Ray
Dry and Dusty
Fever Ray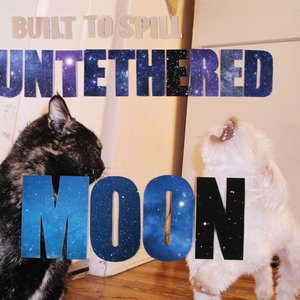 Built to Spill
Another Day
Untethered Moon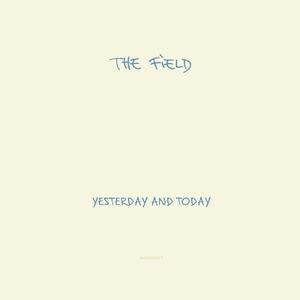 The Field
Leave It
Yesterday and Today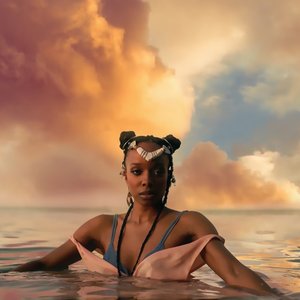 Jamila Woods
Blk Girl Soldier
Heavn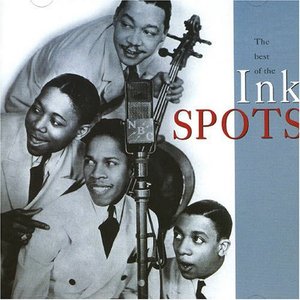 The Ink Spots
I Don't Want to Set the World on Fire
The Best of the Ink Spots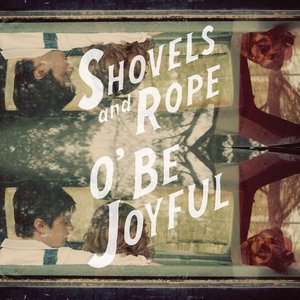 Shovels & Rope
Hail Hail
O' Be Joyful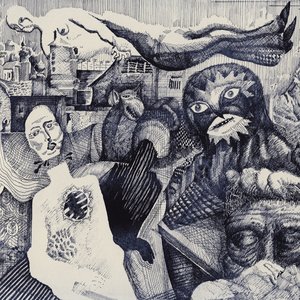 mewithoutYou
Mexican War Streets
Pale Horses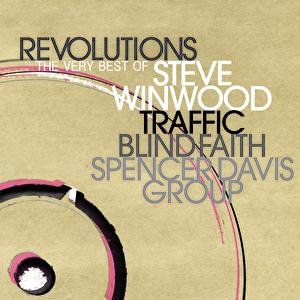 Steve Winwood
Dear Mr. Fantasy
Revolutions: The Very Best Of Steve Winwood

Anthony Hamilton
Never Letting Go
What I'm Feelin'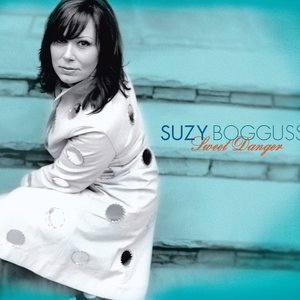 Suzy Bogguss
Chain Lover
Sweet Danger

Keith Green
Your Love Broke Through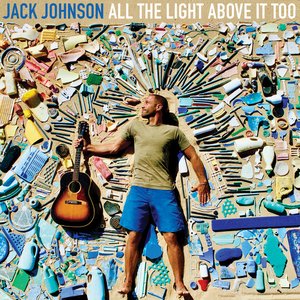 Jack Johnson
Gather
All the Light Above It Too Erroll Garner
Autumn Leaves [Edit]
Complete Concert By The Sea

Porter Ricks
Prismatic Error
Anguilla Electrica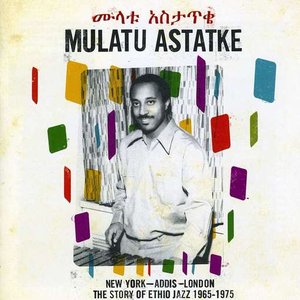 Mulatu Astatke
Love mood for two
New York - Addis - London: The Story Of Ethio Jazz 1965-1975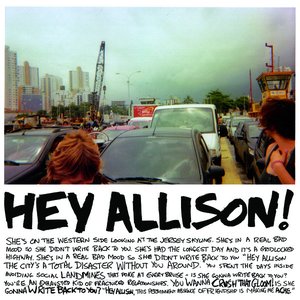 Jeff Rosenstock
Hey Allison!
Hey Allison!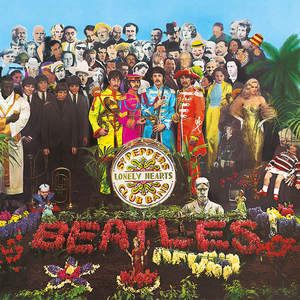 The Beatles
Lucy in the Sky with Diamonds
Sgt. Pepper's Lonely Hearts Club Band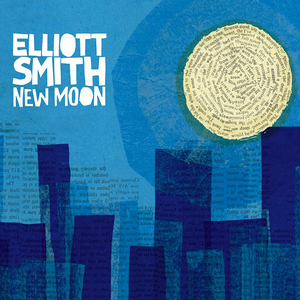 Elliott Smith
Big Decision
New Moon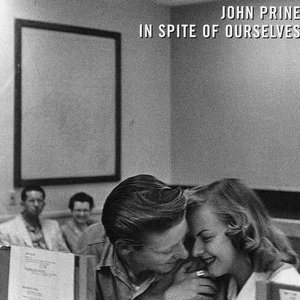 John Prine
(We're Not) The Jet Set
In Spite of Ourselves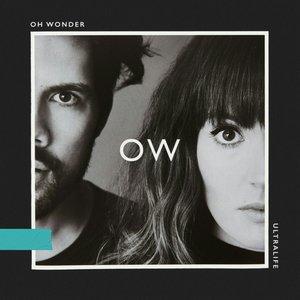 Oh Wonder
All About You
Ultralife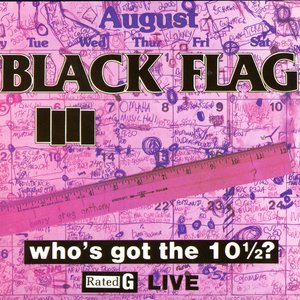 Black Flag
Slip It In
Who's Got the 10½?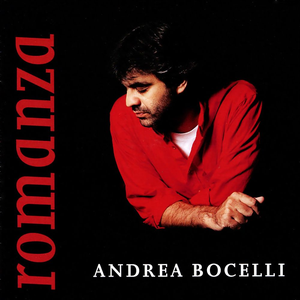 Andrea Bocelli
Time To Say Good-Bye
Romanza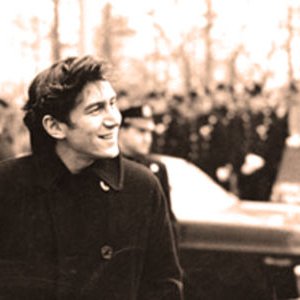 Phil Ochs
The War Is Over
Farewells & Fantasies (2 of 3)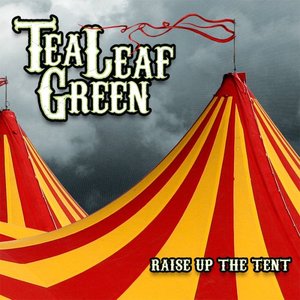 Tea Leaf Green
Keeping the Faith
Raise Up The Tent Erroll Garner
It's All Right with Me
Complete Concert By The Sea Electric Light Orchestra
Don't Bring Me Down
Discovery (Remastered With Bonus Tracks) [unknown]
Peace-02-Peace
New Title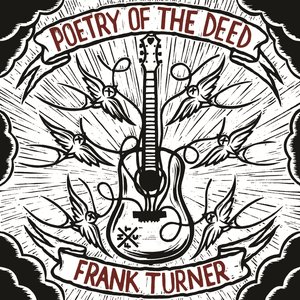 Frank Turner
Poetry of the Deed
Poetry of the Deed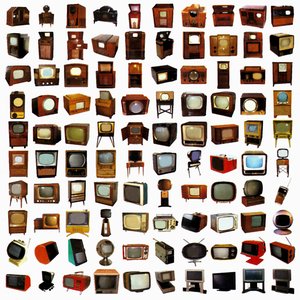 John Sebastian
Welcome Back [From Welcome Back, Kotter]
All-Time Top 100 TV Themes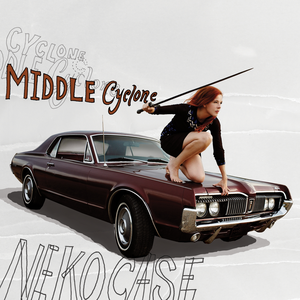 Neko Case
This Tornado Loves You
Middle Cyclone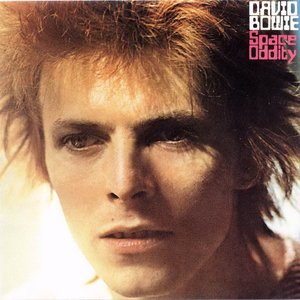 David Bowie
Memory of a Free Festival, Pt. 2 [*]
Space Oddity [Bonus Tracks] Shalamar
Second Time Around
Funk Greatest Hits

The Dynamic Superiors
Shoe Shoe Shine
Hitsville USA: The Motown Singles Collection 1972-1992 Sleepy Boys
Try Not To Miss Me
Sleepless Nights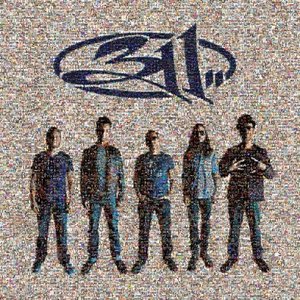 311
'Til the City's On Fire
Mosaic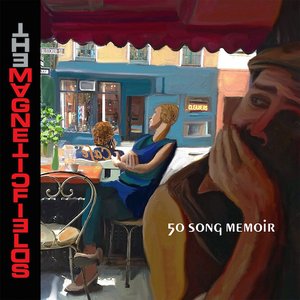 The Magnetic Fields
'09 Till You Come Back to Me
50 Song Memoir Leo Kottke
Tiny Island
Anthology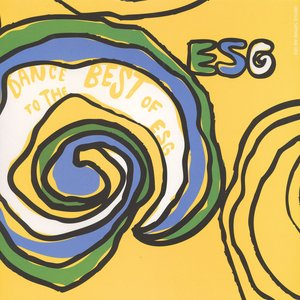 ESG
My Love For You
Dance To The Best Of ESG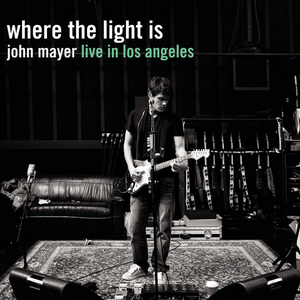 John Mayer
Bold as Love (Live at the Nokia Theatre, Los Angeles, CA - December 2007)
Where The Light Is: John Mayer Live In Los Angeles

Margo Price
A Little Pain
All American Made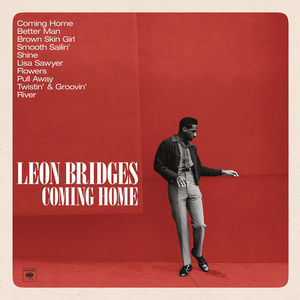 Leon Bridges
Twistin' & Groovin'
Coming Home Delbert McClinton/Self-Made Men
Middle of Nowhere
Prick of the Litter [LP]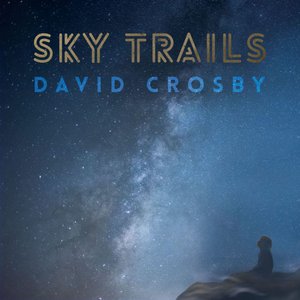 David Crosby
Curved Air
Sky Trails

The Quick
It Won't Be Long
Untold Rock Stories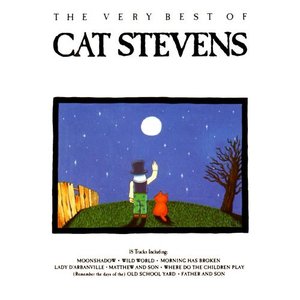 Cat Stevens
Matthew & Son
The Very Best Of Cat Stevens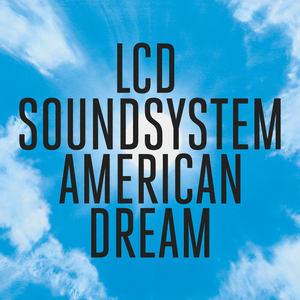 LCD Soundsystem
oh baby
american dream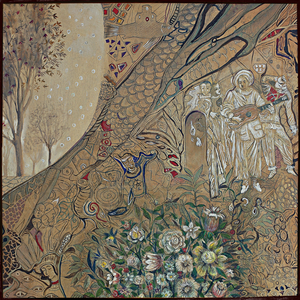 mewithoutYou
Timothy Hay
It's All Crazy! It's All False! It's All A Dream! It's Alright John Denver
Friends With You
The Essential John Denver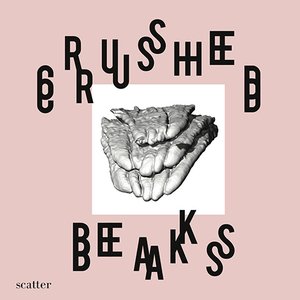 Crushed Beaks
Rising Sign
Scatter Johanna Baumann
sleepy song
Peach The Moody Blues
Procession
Every Good Boy Deserves Favour (Remastered Edition)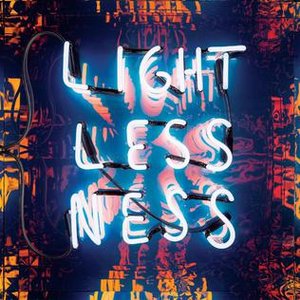 Maps & Atlases
War Dreams
Lightlessness Is Nothing New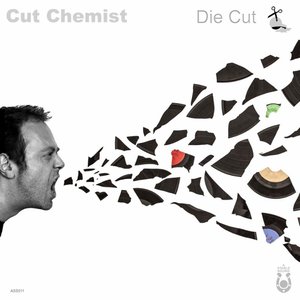 Cut Chemist
Work My Mind (Feat. Chali 2na & Hymnal)
Die Cut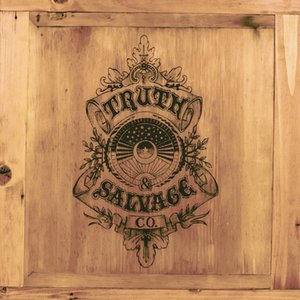 Truth & Salvage Co.
Heart Like A Wheel
Truth & Salvage Co.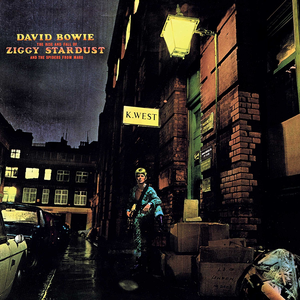 David Bowie
Soul Love
The Rise and Fall of Ziggy Stardust and the Spiders From Mars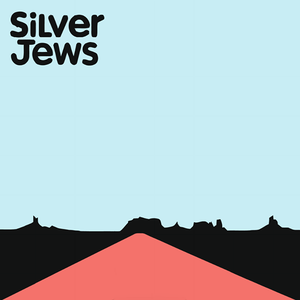 Silver Jews
Smith & Jones Forever
American Water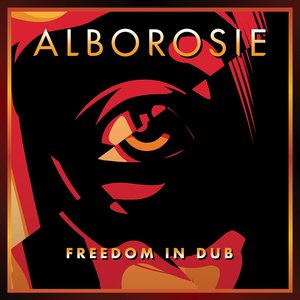 Alborosie
Rich N Dubby
Freedom In Dub Phil Keaggy
Golden Halls commentary
The Master and the Musician CD2

Jeff Denson & Claudio Puntin
Desperate
Two Harry Nilsson
Good Old Desk
Greatest Hits [2002]

Aimee Mann
Satellite
Bachelor No. 2 (or, The Last Remains of the Dodo)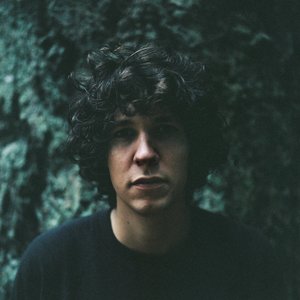 Tobias Jesso, Jr.
Bad Words
Goon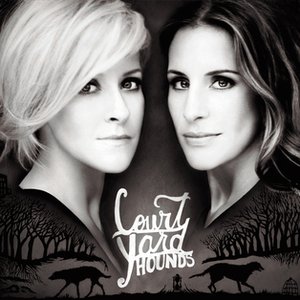 Court Yard Hounds
Delight (Something New Under The Sun)
Court Yard Hounds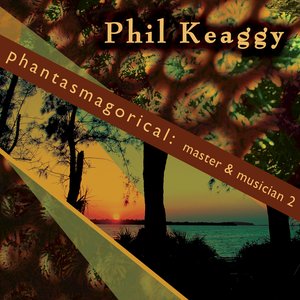 Phil Keaggy
Far East Of Cleveland
Phantasmagorical: Master & Musician 2

Marvin Gaye
Since I Had You
I Want You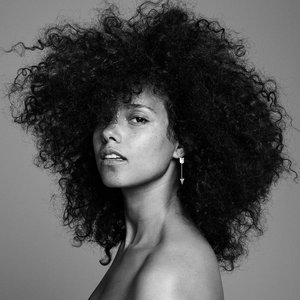 Alicia Keys
Where Do We Begin Now
HERE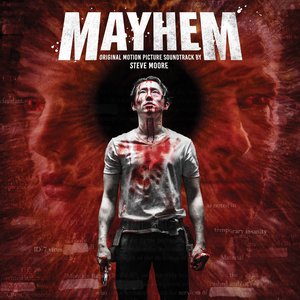 Steve Moore
You Belong Here
Mayhem - Original Motion Picture Soundtrack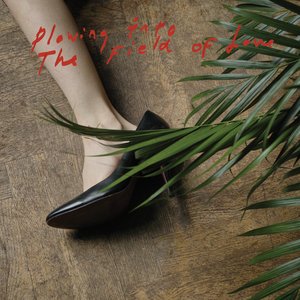 Iceage
Plowing Into the Field of Love
Plowing Into the Field of Love

Danny Vera
Roller Coaster
Roller Coaster Heaters
Kamikaze
CMJ Mixtape: September 2015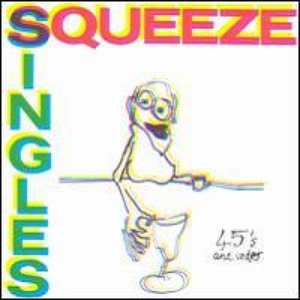 Squeeze
Slap and Tickle
Singles 45's and Under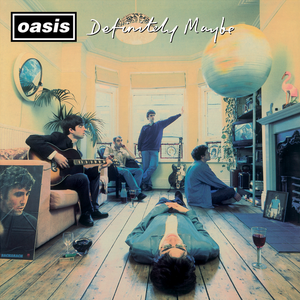 Oasis
Live Forever
Definitely Maybe The Phil Keaggy Trio
Inter - Dimensial Traveler
Inter-Dimensional Traveler (US Strobie Records 884501404075)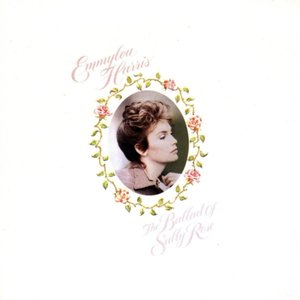 Emmylou Harris
Rhythm Guitar
The Ballad of Sally Rose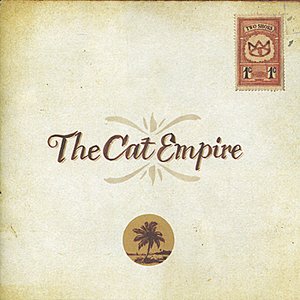 The Cat Empire
In My Pocket
Two Shoes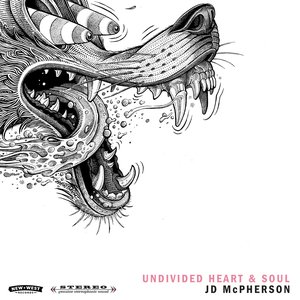 JD McPherson
JUBILEE
UNDIVIDED HEART & SOUL Phil Keaggy
When I Say I Love You
Underground - Private Collection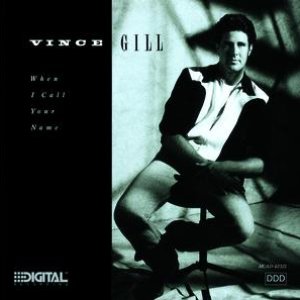 Vince Gill
Never Knew Lonely
When I Call Your Name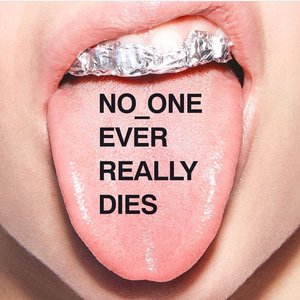 N.E.R.D.
Don't Don't Do It! ft. Kendrick Lamar
NO ONE EVER REALLY DIES Les Paul; Mary Ford
Hummingbird
The Best Of The Capitol Masters: 90th Birthday Edition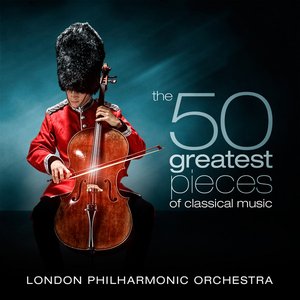 London Philharmonic Orchestra, David Parry & London Philharmonic Choir
The Messiah, HWV 56: Hallelujah Chorus
The 50 Greatest Pieces of Classical Music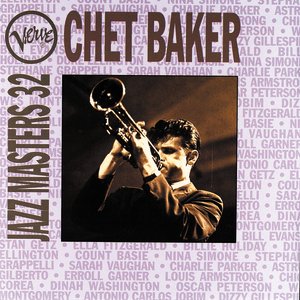 Chet Baker
Don't Explain
Jazz Masters 32 - Chet Baker

Matt Wilson Quartet + John Medeski
You Dirty
Gathering Call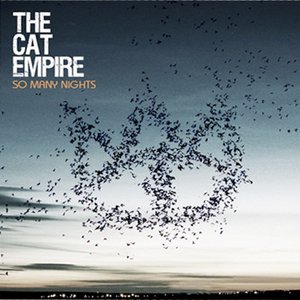 The Cat Empire
Voodoo Cowboy
So Many Nights Ray Charles
Oh, Lonesome Me
Modern Sounds in Country & Western Music, Vol 1 & 2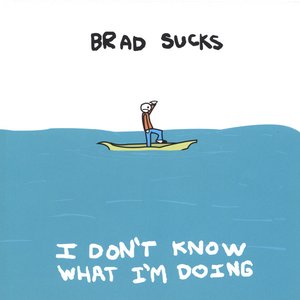 Brad Sucks
Fixing My Brain
I Don't Know What I'm Doing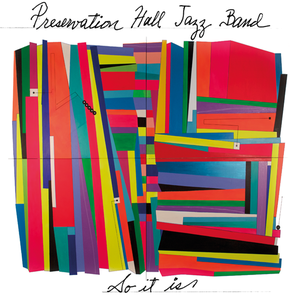 Preservation Hall Jazz Band
Convergence
So It Is

Bob Dylan
Leopard-Skin Pill-Box Hat
The Bootleg Series, Vol. 4: The "Royal Albert Hall" Concert Disc 2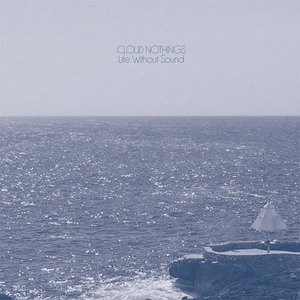 Cloud Nothings
Things Are Right With You
Life Without Sound Ray Charles/The Wrecking Crew
It Ain't Easy Being Green
The Wrecking Crew

Dick Diver
Leftovers
Melbourne, Florida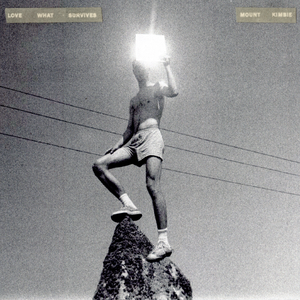 Mount Kimbie
Audition
Love What Survives

alt-J
Left Hand Free
This Is All Yours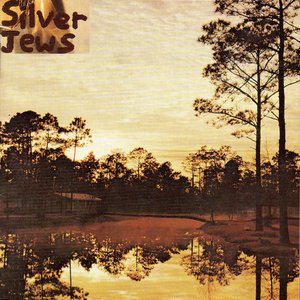 Silver Jews
New Orleans
Starlite Walker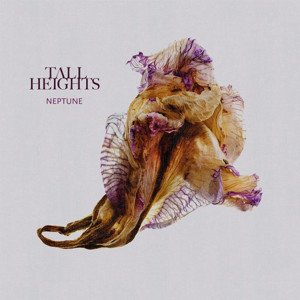 Tall Heights
Iron in the Fire
Neptune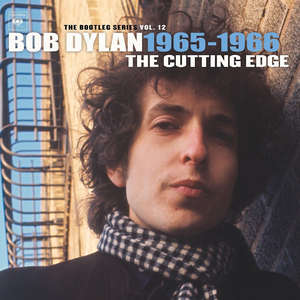 Bob Dylan
Positively 4th Street [Take 5] [Alternate Take] [Alternate Take][#][Tak
The Cutting Edge 1965-1966: The Bootleg Series, Vol.12 (Deluxe Edition)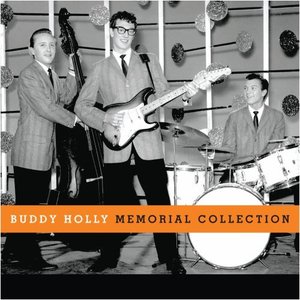 Buddy Holly
It's Too Late
Memorial Collection Disc 2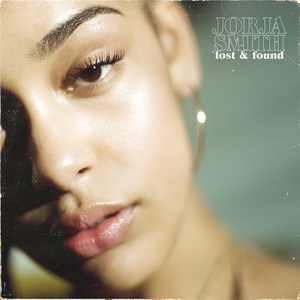 Jorja Smith
On Your Own
Lost & Found Funkadelic
A Joyful Process
Motor City Madness: The Ultimate Funkadelic Westbound Compilation [2006] Flo & Eddie
The Love You Gave Away
Illegal, Immoral and Fattening/Moving Targets [Evangeline] Disc 1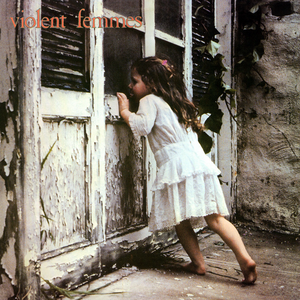 Violent Femmes
Break Song [#][*][Live]
Violent Femmes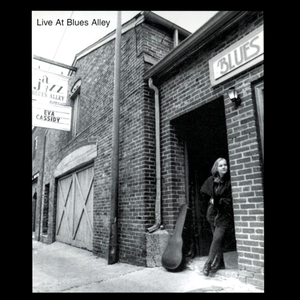 Eva Cassidy
Fields Of Gold
Live at Blues Alley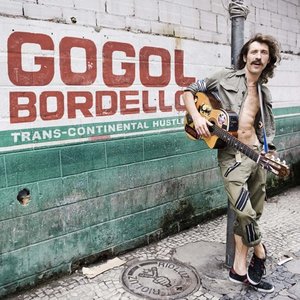 Gogol Bordello
When Universes Collide
Trans-Continental Hustle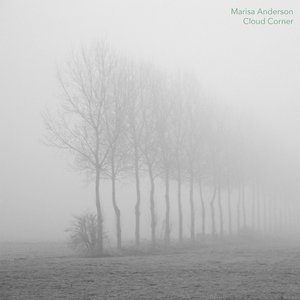 Marisa Anderson
Pulse
Cloud Corner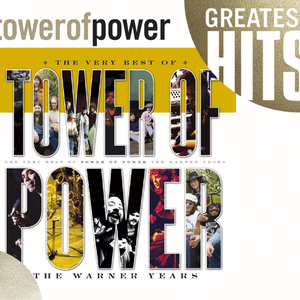 Tower of Power
You Got to Funkifize
The Very Best Of Tower Of Power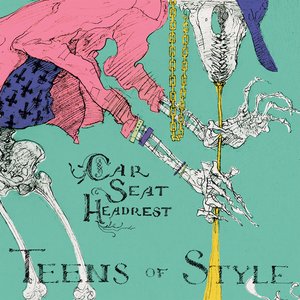 Car Seat Headrest
something soon
Teens Of Style Penny & Sparrow
Smitten, Pt. 2
Wendigo

Arthur Russell
This Time Dad You're Wrong
Love Is Overtaking Me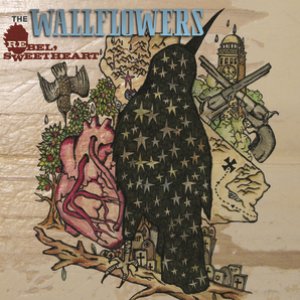 The Wallflowers
Nearly Beloved
Rebel, Sweetheart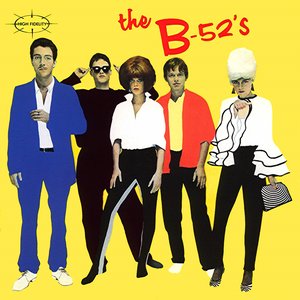 The B-52's
Rock Lobster
The B-52's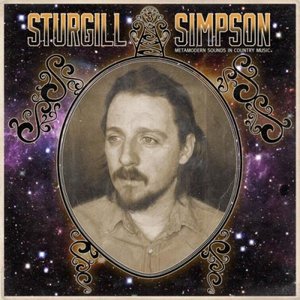 Sturgill Simpson
Long White L‌ine
Metamodern Sounds In Country Music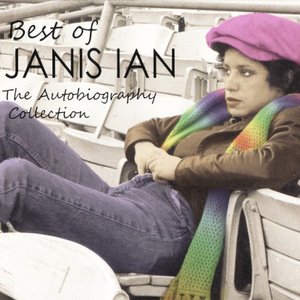 Janis Ian
Society's Child
Best of Janis Ian: The Autobiography Collection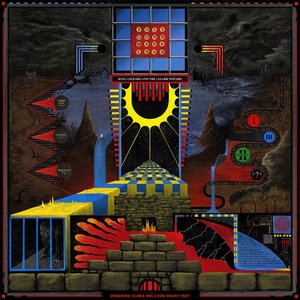 King Gizzard & The Lizard Wizard
Crumbling Castle
Polygondwanaland Lowe Stokes & His North Georgians
Left All Alone Again Blues
Baby, How Can It Be? Songs Of Love, Lust And Contempt From The 1920s And 1930s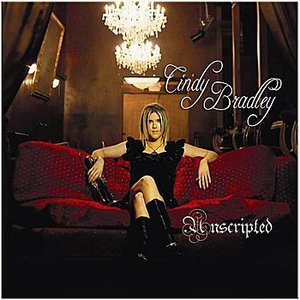 Cindy Bradley
A New Day
Unscripted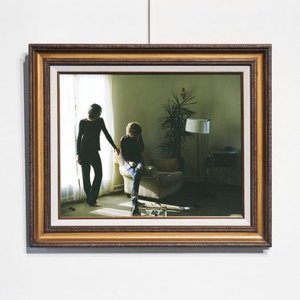 Foxygen
Star Power II: Star Power Nite
... and Star Power Wanda Jackson
Seven Lonely Days
Before the Music Died: The Complete Recordings 1954-1962 Disc 3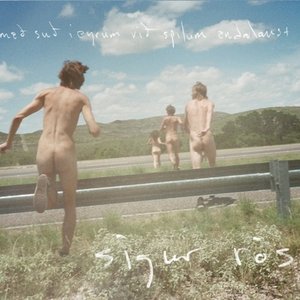 Sigur Rós
Íllgresi
Med Sud I Eyrum Vid Spilum Endalaust The New Lost City Ramblers
Leather Britches
Old Time Music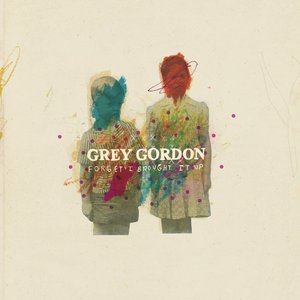 Grey Gordon
Revelation Summer
Forget I Brought It Up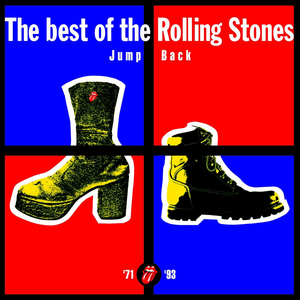 The Rolling Stones
It's Only Rock n' Roll (But I Like It)
Jump Back: The Best of the Rolling Stones 1971-1993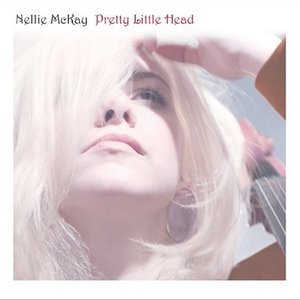 Nellie McKay
Real Life
Pretty Little Head

The Valadiers
While I'm Away
The Complete Motown Singles, Vol. 2: 1962